These are pictures of various Anne related memorabelia. Most of these items are no longer made. The best spot to find these items would probably be eBay.
Click on the desired image for a larger size.
Akage No Anne Memorabelia
Akage No Anne is a Japanese Anime series.
Dolls
These dolls are from the Avonlea Traditions magazine. Most of the dolls in the pictures below are sixteen inch, but a few are smaller..
Anne
Diana

Josie
Gilbert
Matthew
Key Chain
Lemax Anne Series
Anne Arrives at Green Gables
Anne, Diana, & Gilbert Enjoy a Day at the Shore
Miss Stacey Calls the Children to Class
Memo Pad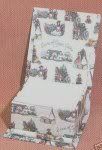 Mug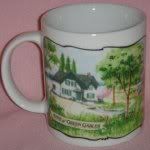 Shakers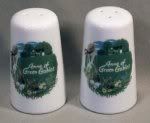 Tea Sets
Trinket Box