These are the books that are episodes that have been written as books. In total there are twenty-nine books.
The books are slightly different than the episode that they are based on. In The Hope Chest of Arabella King there is a subplot with a burnt pie that is left on Jasper's doorstep.
Each book has around one hundred and twenty pages and has four black and white pictures from the episode.

1: The Journey Begins
2: The Story Girl Earns Her Name
3: Song of the Night
4: The Materializing of Duncan McTavish
5: Quarantine at Alexander Abraham's
6: Conversions
7: Aunt Abigail's Beau
8: Malcolm and the Baby
9: Felicity's Challenge
10: The Hope Chest of Aunt Arabella
11: Nothing Endures But Change
12: Sara's Homecoming
13: Aunt Hetty's Ordeal
14: Of Corsets, Secrets, and True True Love
15: Old Quarrels, Old Love
16: Family Rivalry
17: May the Best Man Win
18: Dreamer of Dreams
19: It's Just a Stage
20: Misfits and Miracles
21: The Ties that Bind
22: Felix and Blackie
23: But When She Was Bad...
24: Double Trouble
25: Dark and Stormy Night
26: Friends and Relations
27: Vows of Silence
29: Old Friends, Old Wounds


You can probably find copies of these books at Amazon.com and eBay.com. For those you are techy these books can also be purchased for the Kindle.
The following are the covers for the books. Click on the desired image for a larger size.

Some of the books could be purchased with a box. I'm not sure, but I think that there are five boxes of five books and one box of four books. The following two pictures are pictures of the two boxes that have.

Books 1-5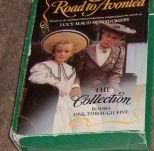 Books 16-20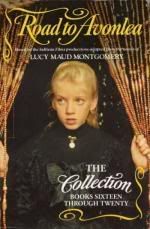 Books 21-25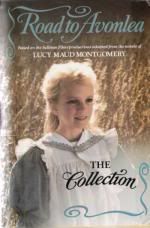 The box spine on the left goes to the second box picture. The box spine on the right goes to the first box picture.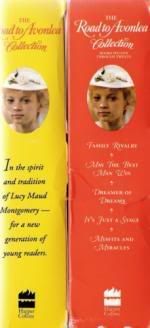 A book entitled The Avonlea Album has pictures of the main characters and scenery from the first two seasons. There are also character and scenery descriptions from The Story Girl. There are seventy two pages. In 2012 this book was redone and you can read my review and thoughts here.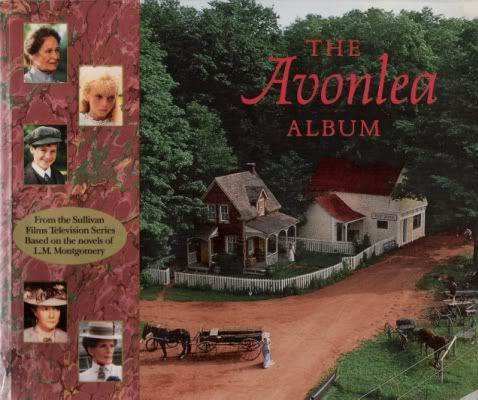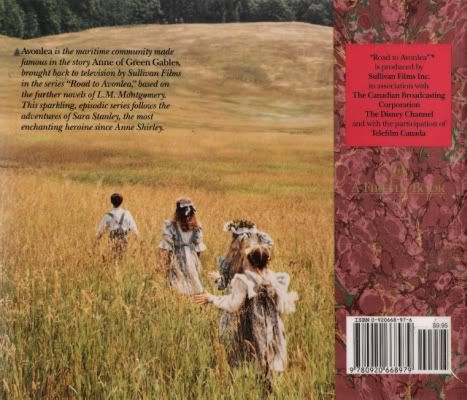 There is also a three-in-one book that has a picture of the children. The three-in-one book contains two of the books that the series is based on (The Story Girl and The Golden Road) and Kilmeny of the Orchard. The picture looks funny because the dust jacket wouldn't fit in my scanner. I had to splice it together.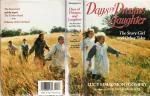 The picture below is a box set that has The Story Girl, The Golden Road, Chronicles of Avonlea, and Further Chronicles of Avonlea.